Rocky Campbell here and I wanted to introduce myself and my family to you.
My wife, Diana, and I started C Bar C Outfitters in 1985 and in the past 29 years have met many wonderful people in the hunting industry. We ran a year round outfitting operation in Oregon, Washington, and Nevada from 1985 thru 1995. During that time we ran horseback hunts for Rocky Mountain elk and Mule deer in the North Fork John Day Wilderness, Bear hunts with hounds and over bait in Oregon, Cougar hunts with hounds in Oregon and Nevada and Summer horseback pack trips in the wilderness. In 1996 we cut back to part time outfitting business in part due to laws regulating the use of hounds in Oregon. At the time, we were used to making our own schedule and were in the process of raising our two sons and going to all of their sporting events so we started another business (a bottled water business). After the boys were grown, we sold the water bottling business in 2005. We went back to the hunting industry full time.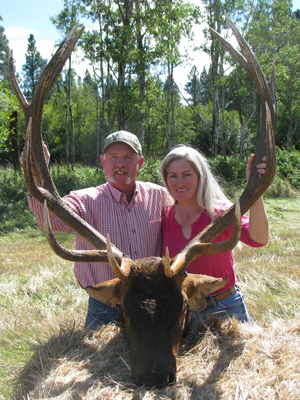 In 2005 I started guiding elk hunts in New Mexico during September, October, and November while Diana was cooking for all the hunts. Then later in December we went to South Texas where Diana did the cooking and I guided for big South Texas Whitetails, for Greg Simmons of Wildlife Systems. We have continued going to South Texas in December but with our bird preserve at the ranch in Oregon we haven't been traveling to New Mexico for the past several years. We love travelling and helping people enjoy trips all over the country, but we feel like it's time we spend more time on our ranch and we absolutely love being able to provide a relaxing and enjoyable hunting experience in beautiful Eastern Oregon for all of our good friends and wonderful people that we have met over the past 23 years in the hunting industry. We also hope to meet many more over the next 20 years. I mentioned my sons earlier and since you'll become a part of our family when you come on a trip with us here is what they are up to now. Our oldest son Brandon lives in Scottsdale, AZ with his wife, Whitney, where he owns and operates a consulting business that specializes in direct response marketing. They blessed us with our first grandson, Braxdon, on January 15th, 2014. Our younger son Cody lives in Oklahoma with his wife, Amanda, and is a PRCA Bull Rider who can regularly be seen on CBS Sports in the Champions Challenge Series events. They blessed us with our first grandchild and our first granddaughter, Annabelle, on December 18th, 2013. Come join our family and visit us at C Bar C Outfitters for a few days for an unforgettable outdoor adventure.
Happy Hunting,
Rocky and Diana Campbell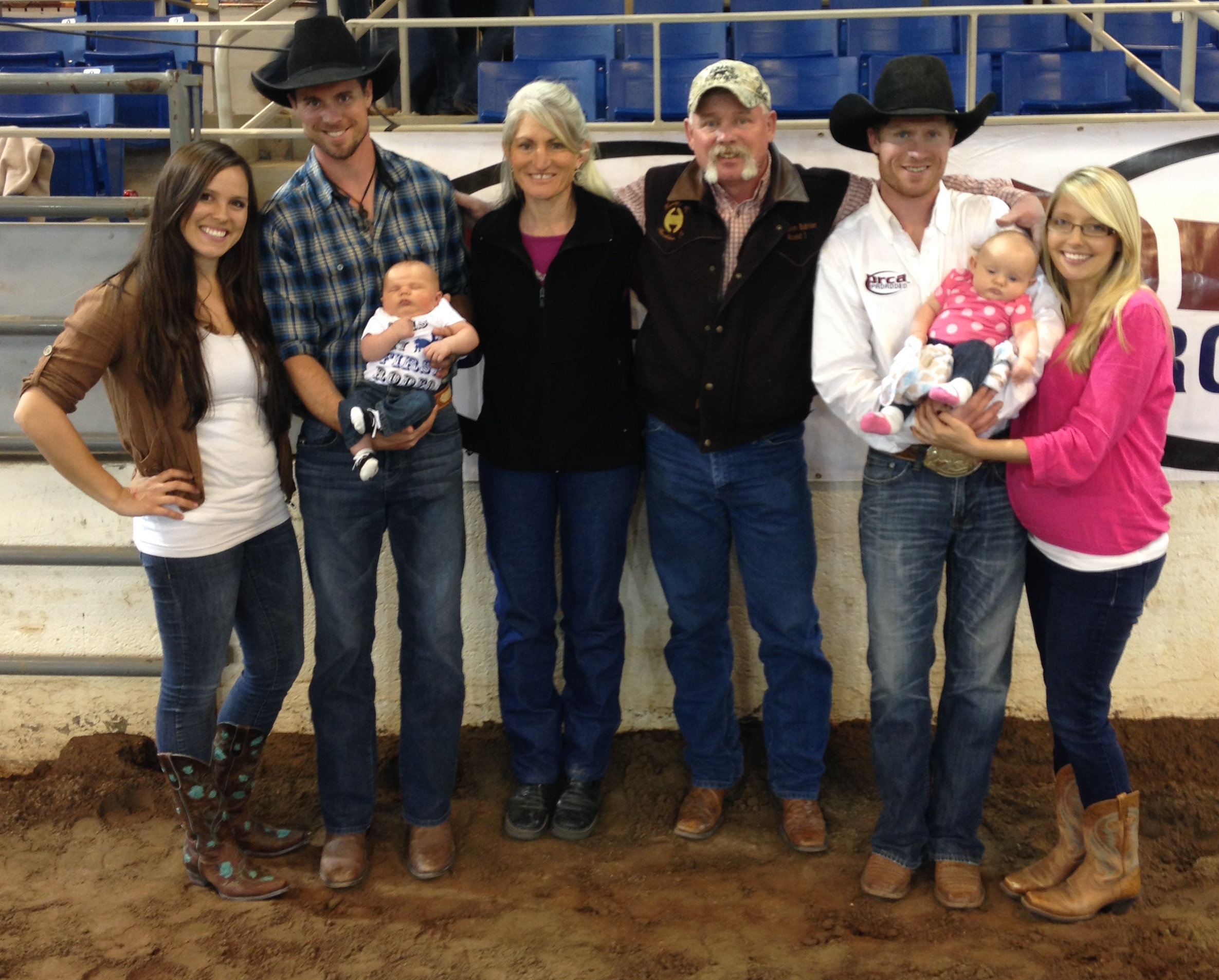 The Whole Family After Cody's Event Win at the Scottsdale Champion's Challenge